SPANISH FLY: COSMICO WINS AN AWARD IN VALENCIA
The rain in Spain stays mainly in...Valencia, apparently. Heavy rains, thunder and lightning took over the usually sunny city as it immersed itself in far more sinister weather to welcome the inaugural Paura International Horror Film Festival between January 20th and 28th, 2017. On the 23rd, the festival hosted the Spanish premiere of Cosmico, as part of a rich international bill of short and feature films ranging from fantastic monsters and tongue-in-cheek slashers to experimental nightmares and claustrophobic sci-fi tragedy.
Competing with 19 other shorts in the Best Animation category, C.J. Lazaretti's directorial debut won an Honorable Mention award (or "Accesit", in Spanish). It was in excellent company, flanked by distinctive shorts like the endearing shadowplay yarn of Tessa Moult-Milewska's Kreatury, and Play Dead, a moving tale of canine devotion after a dog's owner becomes a zombie by Irish animator Joe Davies.
"The team behind Paura clearly knows their stuff, judging by the program," says Lazaretti. "They also know how to make participating filmmakers feel welcome. It's a pleasure to attend an event like Paura, and an honor to receive an award from true specialists in genre cinema."
Screenings took place primarily at the charming arthouse Aragó Cinema, with other Valencia venues hosting a few parallel events. Two highlights in the Paura calendar were Aarón Rodríguez Serrano's Danzas Macabras: Diálogos Entre David Bowie y el Cine de Terror, an insightful and entertaining lecture about the horror film influences that recur throughout the entire career of David Bowie, as well as an illustrated discussion of film posters and their impact in the film industry by journalist Javier Caro and Emilio Sanchís, author of the book Carteles en el Cine: Arte en Imágenes.
The Paura Film Festival also enjoyed substantial coverage in the local media. Publications covering the event included bilingual film review website Inedito Films, visual arts magazine Makma and genre cinema blog EvilBrain666.com, which described Cosmico as a "stupendous satire" and published an interview with C.J. Lazaretti (in Spanish), discussing controversy in the film's reception and the influences behind its distinctive animation style.
Every date of the festival culminated in an evening screening with one or two feature films. One of them, the award-winning La Fosa, paints an intense portrait of a deranged killer with minimal dialogue and a terse, under-the-skin examination of a routine of violent crimes. Paying tribute to Spain's respectable tradition in genre cinema, Paura also screened the gripping documentaries Herederos de la Bestia and Satan's Blood: Recuerdos de Escalofrío, which interview key cast and crew members of cult horror classics The Day of the Beast and Escalofrío (the latter also receiving its own special projection at the Arag&oacute Cinema).
Horror fans were spoiled for choice by Paura with dozens of creative, well-crafted shorts like Kummernasch, the spellbinding drama of a lonely boy whose best friend is the monster under his bed, and Portal to Hell!!!, a comic Lovecraftian caper featuring one of the final roles of wrestling superstar and horror hero Roddy Piper. Another highlight, Pepe García Gilling's The Fairest of Them All, follows a bracing story of envy and betrayal where the darkness of a woman's heart literally oozes out of her body and into the maelstrom of her turbulent relationship with her best friend.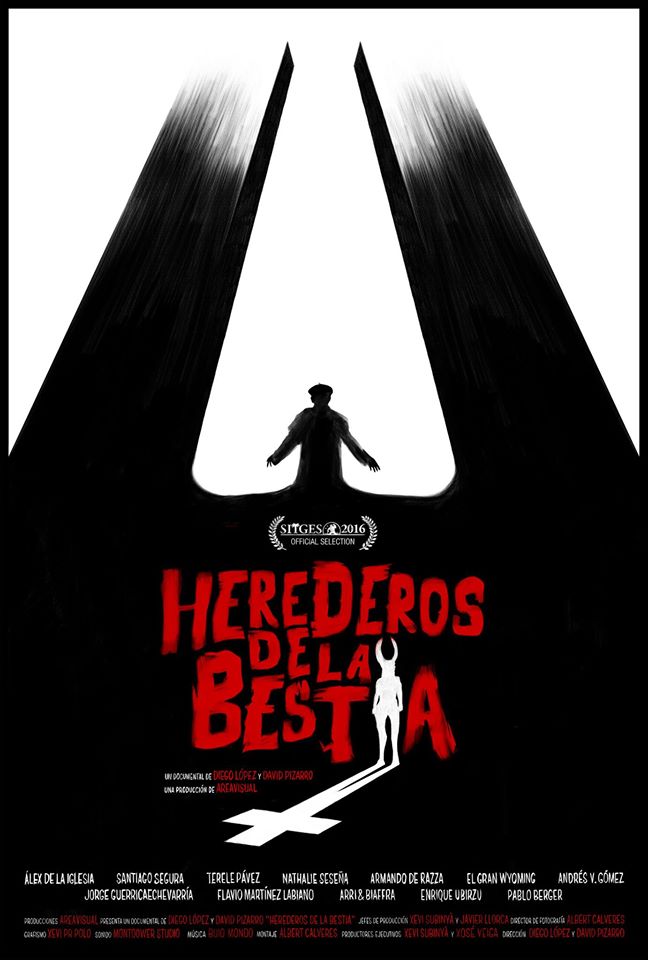 Rounding up the bill were two powerful films by Paura's organizers. Joaquín Vallet's two-minute movie In the Park presents a simple, elegant take on the found footage genre, hinging on a subtly intense performance by award-nominated actress Cristina Lladosa. In a similar vein, Ramón Alfonso's Kalte is a feature-length examination of violent obsession that plays like an Edgar Allan Poe story re-imagined by Jim Jarmusch. With candid black-and-white cinematography and eerily immersive sound design, the film tells its tale of sorrow and regret without any dialogues.
"Special guests, multiple venues and films ranging from indie shorts to re-released classics — it's not every day that a festival has the luxury to offer such a plenteous program on its very first edition," says Lazaretti. "Horror fans everywhere, keep an eye on Paura Film Festival. This is one operation that is set to grow more and more fearsome."
Selected photos from Paura